The Protect Me Project was out in full force at the Super Bowl to rescue victims of human trafficking and raise awareness. Their report of their work is below.
An obvious outcome of Super Bowl 2018 is the score, and the winner.
Outcomes which aren't so obvious are the lives touched by the hundreds of volunteers who converged on the Twin Cities to volunteer in many ways: some to evangelize, some to raise trafficking awareness, some to offer victims an exit strategy, some to volunteer at shelters or donate funds to house and feed victims.
You aided each of these through your prayer. Thank you!
Prayer Bowl team members on the ground passed out over 9,500 missing kid cards. One of "our" three girls, Brooke, was found during the week of Super Bowl. We continue to pray for Aleah and Maliea.
Team volunteers distributed almost 2000 business cards pointing would-be consumers to a website where they could learn about the "real girls" of prostitution, as well as find help through XXXchurch.com.
Our teams delivered over 650 gift bags to strip clubs, massage parlors (brothels) and other venues. Each bag contained an article carrying a barcode with a hotline number embedded. We are believing for future fruit. Over $1,700 of new underclothes were donated to shelters and victim-services through Prayer Bowl 2018. The generosity of our donors was overwhelming.
As of today we know of 34 victims our small team met with and provided an exit route. Each survivor was offered needed medical attention and on-going support for as long as they want it through Rahab's Daughters. All who will accept are provided housing, food, clothing, counseling and education about finances and spiritual growth. Several organizations in the Twin Cities collaborate to be sure the survivor has a net of support.
Most of the 34 victims mentioned above were discovered through calls made to Backpage ads. 917 girls returned our text messages.
In the three days intercessors dedicated to sanctuary service, twenty-six hours were spent in group agreement. Through the wee hours of the night, many intercessors offered up worship and prayer as well. The security squad of Cedar Valley Church of Bloomington was stretched to the limits of their grace when intercessors lost track of time and had to be reminded to leave at 11:30pm.
One church North of Minneapolis cancelled service and sent a small team downtown to distribute missing kid cards with Protect Me Project.
One Minneapolis business man joined us for an all-nighter on Hennepin Avenue. Another met us on Saturday to distribute missing kid cards.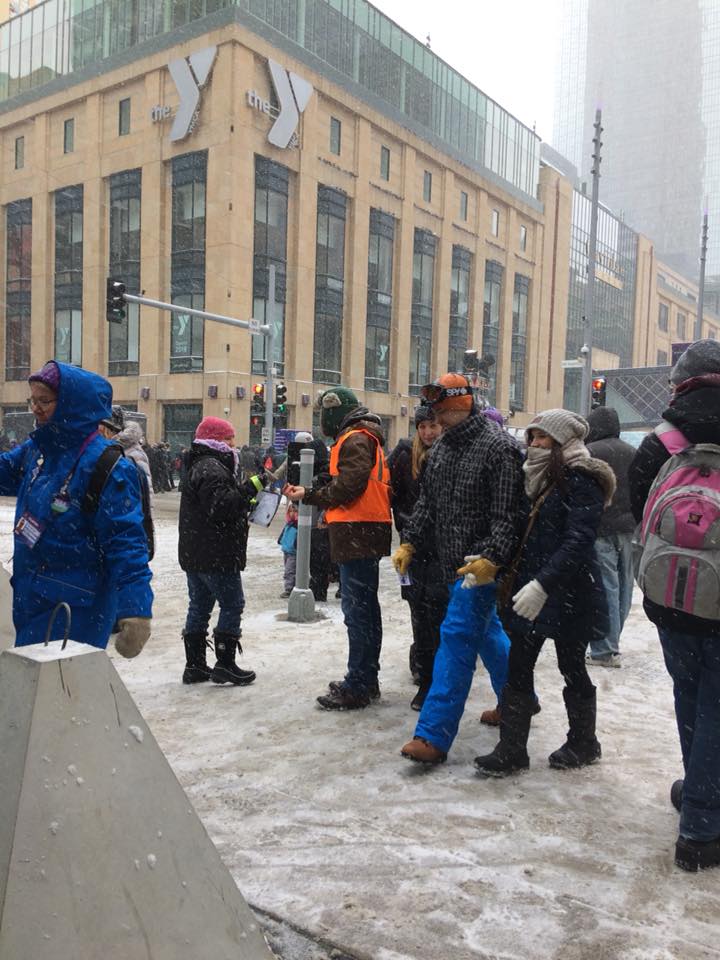 He offered a gentleman on the street two photo-cards of girls who've gone missing from Minneapolis. "We've got girls like them in Chicago" said the man. Our male volunteer locked eyes and asked, "Do you have a daughter?" to which he replied, "Yes."
"I do too. Love on her, sir." was the advice of our volunteer. "Most of the girls who wind up in these circumstances never knew the love and attention of their Dad."
On a snowy, crowded street in downtown Minneapolis, the stranger turned back to our volunteer and gave him a bear hug.
We need more men addressing men about the reality of our human trafficking crisis.
We want to remind you that this report only reflects a small portion of outreach which took place in the Twin Cities during Super Bowl week. Locals were well prepared and served the marginalized beautifully. The number of survivors who found an exit route during Super Bowl 2018 may never be known fully. Please continue to believe with us that in every city, every day, men and women find authentic freedom.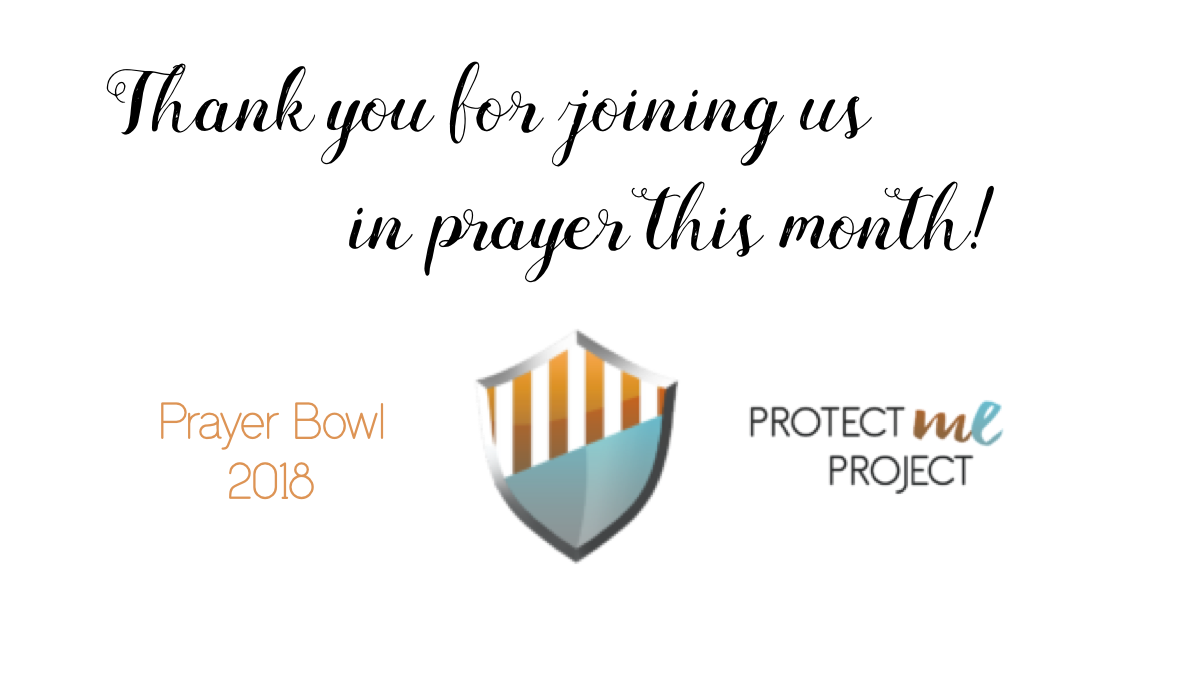 You can revisit all prayer focus points
here